Alexian PACE | Program of All-Inclusive Care for the Elderly in Chattanooga, TN
Ascension Living Alexian PACE is a community-based program whose purpose is to serve the frail elderly residents of Hamilton County with a healthcare model including senior home care, adult daycare and specialized geriatric medical care.
PACE is a coordinated health and social services program that enables participants to remain in their own homes and communities rather than moving to nursing homes. It is a unique system of managed care which includes services in the home, at the PACE center, and if necessary, in the hospital or other medical facility. PACE serves the frailest older adults with top quality healthcare and helps people age with dignity at home.

H4402_webwhat_CMSapproved 04.18.2017

Hamilton County, TN
Senior Health Care
Through a team made up of physicians, nurses, medical social workers, health aides, transportation providers, rehabilitation therapists, dietitians and others, an individually tailored care plan is determined for every participant. Prevention and wellness are emphasized, through comprehensive, coordinated, person-centered care.

All services must be approved by the PACE team. Cost for unauthorized or out of network services may be the responsibility of the participant. Ascension Living Alexian PACE is the sole service provider and guarantees access to services, but not to a specific provider.
H4402_webservices_CMSapproved 04.18.2017
All-inclusive Care
Home Services
SERVICES AVAILABLE AT HOME INCLUDE:
24-hour on-call physician services
Home health care services
Personal care (bathing and grooming)
Homemaker/chore services
Home-delivered meals
Adaptation of the home for disability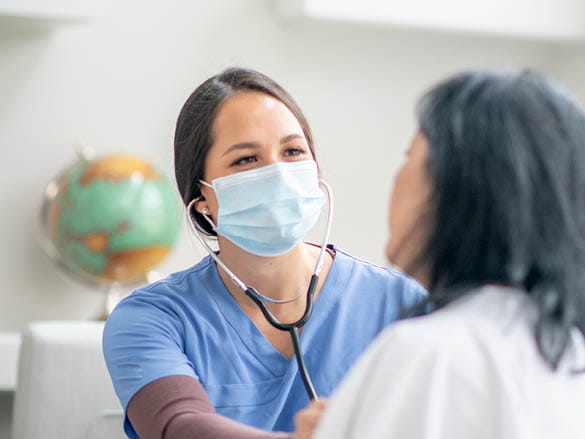 Day Center Services
SERVICES AVAILABLE AT THE PACE CENTER INCLUDE:
Physician services

Nursing

Social Work

Physical therapy

Occupational therapy

Speech therapy

Recreational therapy and social activities

Nutrition counseling

Personal care (bathing and grooming)

Spiritual care

Transportation and escort to and from the PACE Center

Meals
Inpatient Services
INPATIENT SERVICES INCLUDE:
Hospital

Mental health/substance abuse

Physician services

Nursing Home

Respite care
Specialist, Outpatient and Other Services
OTHER SERVICES INCLUDE:
Audiology and hearing aids

Dentistry

Optometry and eyeglasses

Foot care

Mental health/substance abuse

Referrals for all physician specialties

Prescription medications

Preventive health services

Non-emergency transportation

Lab tests and procedures

Medical equipment and supplies

Radiology services

Outpatient surgery

Emergency room care

Ambulance transportation
Aging with Dignity in a Home-Based Choice
We help older adults age at home with dignity while providing support to caregivers, so they can work and rest.
Nurturing Environment
You want the best care and most loving environment for your family member, but maybe you've realized that you can't do it all yourself. It is easy to wear yourself out by caring for the physical and supervisory needs of someone else, and there is often no time to think about their social needs. At all ages and physical needs, social interaction is an important part of wellness.
Alexian PACE pairs medical care with social activities and meals in a coordinated way that is designed to promote health and well-being while preserving the participant's community residence, family relationship, and lifestyle. Social interaction in an adult day center is an important aspect of health and wellness for frail seniors. Ascension Living Alexian PACE encourages older adults to be involved with art, games, music and enjoying meals with friends.
H4402_webactivities_CMSapproved 04.18.2017

Great Meals
PACE pays close attention to the nutritional needs of the elderly participants we serve. Meals at Ascension Living Alexian PACE are enjoyable, social and appropriate for each individual's diet.

H4402_webtransp_CMSapproved 04.18.2017
Transportation
Transportation is often a problem for elderly people. Ascension Living Alexian PACE solves that problem for our participants with door-to-door bus service to the day center and medical appointments.
H4402_webtransp_CMSapproved 04.18.2017
Why Choose PACE
Coordinated Care and Geriatric Experts
Once a participant is enrolled in the program, Ascension Living Alexian PACE provides all necessary health care services. Most care is delivered in an adult day health care center where participants see their doctor, receive therapy, visit with friends and more. The geriatricians at PACE coordinate primary care, specialist care, hospitalizations, medicine, and therapy, doing away with the confusion that can occur with multiple providers.
H4402_webcare_CMSapproved 04.18.2017
Our participants say it best
I love the people at PACE. Everyone is so nice. My driver is wonderful; he gets an A+. I get to see many beautiful places when I'm riding the PACE van.
Our participants say it best
I was afraid to come to the PACE day center at first, then I got to know everyone and now I love it. The nurses are so sweet, and my occupational therapist is the best.
Care partners say it well
Five-Star Review!
The team at Alexian PACE is always so informative and compassionate when I have referred any seniors there. You can tell they have a passion for what they do and helping senior citizens.
ascension living Team
An Ascension Living Alexian PACE team member is ready to answer your questions and provide further information on:
How to get started on the PACE Program
Medical care
Social services
Transportation and other care options