Ascension Living Our Lady of Peace
Living choices and amenities
Choose from an array of accommodations, services and amenities to suit your needs, wants and lifestyle in a safe, secure and beautiful setting at Ascension Living Our Lady of Peace.
Skilled Nursing
Rest assured that when you or your loved one needs more advanced nursing care, our compassionate team is available 24/7 to provide respectful, person-centered care.

The compassionate care team at Ascension Living Our Lady of Peace is ready to provide your loved one with support ranging from complex wound care to comprehensive therapies, including occupational, physical and speech therapy.

Trust that we will help manage their health - even complex conditions - by working with your loved one, you and the care team to create a comprehensive yet flexible plan for care. The personalized care plan emphasizes quality of life, dignity and comfort goals. Your loved one will be in control of their days, choosing which services they want and when.
Services
24/7 skilled nursing
Personalized care plans
Daily housekeeping and laundry service
Pastoral care
Palliative care
Memory care in a secure neighborhood
Medical, dental and vision care on site
Amenities
Three delicious, nutritious meals and snacks daily
Planned social activities and programs
Barber shop/salon
Chapel offering interdenominational services
Rehabilitation
Whether for short-term, long-term or ongoing rehabilitation needs, Ascension Living Our Lady of Peace professionals work with you and your healthcare team to define a plan and help you reach your recovery goals.

If you need help to regain strength, flexibility and mobility, and the independence you enjoyed before a recent illness or surgery, our team is here to help. Our personalized care philosophy emphasizes each person's quality of life, dignity and comfort. In an Ascension Living community, you are in control of your days, choosing which services you want and when.

And, you and your loved ones will enjoy a comfortable, homelike setting ,in a semi-private or private room with ample common spaces to visit with family and catch up with friends. Our modern and inviting common rooms include a fireplace and entertainment center.

We are committed to helping keep you safe while giving you access to services and amenities that allow you to live the lifestyle you want. We have implemented safeguards to help minimize the exposure risks related to COVID-19 for our residents, visitors and staff.

At Ascension Living Our Lady of Peace our goal is to help you reach your goal. During your stay, you will benefit from professional rehabilitation services and restorative care, in a calm, soothing setting where you can simply focus on healing.

In addition to physical, occupational and speech-language therapies, our therapy services address memory issues, vision issues, incontinence, brain injury, hand and upper extremity problems, and recovery after stroke.
Services
Holistic health assessment and therapy
Comprehensive discharge planning
Personalized care plan
Physical, speech and occupational therapies available six days a week
State-of-the-art rehabilitation equipment
Daily housekeeping and laundry service
Amenities
Quality meals planned by certified dieticians and trained staff
TV with free cable service and Wi-Fi
Private and semiprivate rooms
Life enrichment activities
Chapel offering interdenominational services
Barbershop/salon
Outside courtyards
Memory Support
More people than ever before are experiencing memory loss. And for many families, that means another family member, or several, are caring for their loved one. That's why Ascension Living developed this program to help support all of you.
Memory support is more than care, it's a partnership. We will look to you to share stories about your loved one so we can develop a personalized support program that's right for them. Getting to know your loved one helps us make them feel more comfortable. From color choices, to noise control, lighting, table designs and room layouts, we will take everything into consideration to help honor each resident's unique needs.
Associates at Ascension Living Our Lady of Peace, who engage with our memory loss residents and their families are here to help provide the right care and support for your loved one, including their unique physical, emotional, social and sensory needs. Also, our associates will participate in advanced training that will further educate them on delivering personalized care that respects individual needs and help provide them with a real-life simulation of what it's like to live with dementia. To learn more about our training programs visit
ascensionliving.org/memory
.
As we work to finalize our memory support program, we're here for any questions you may have and support you may need. Just let us know how we can help.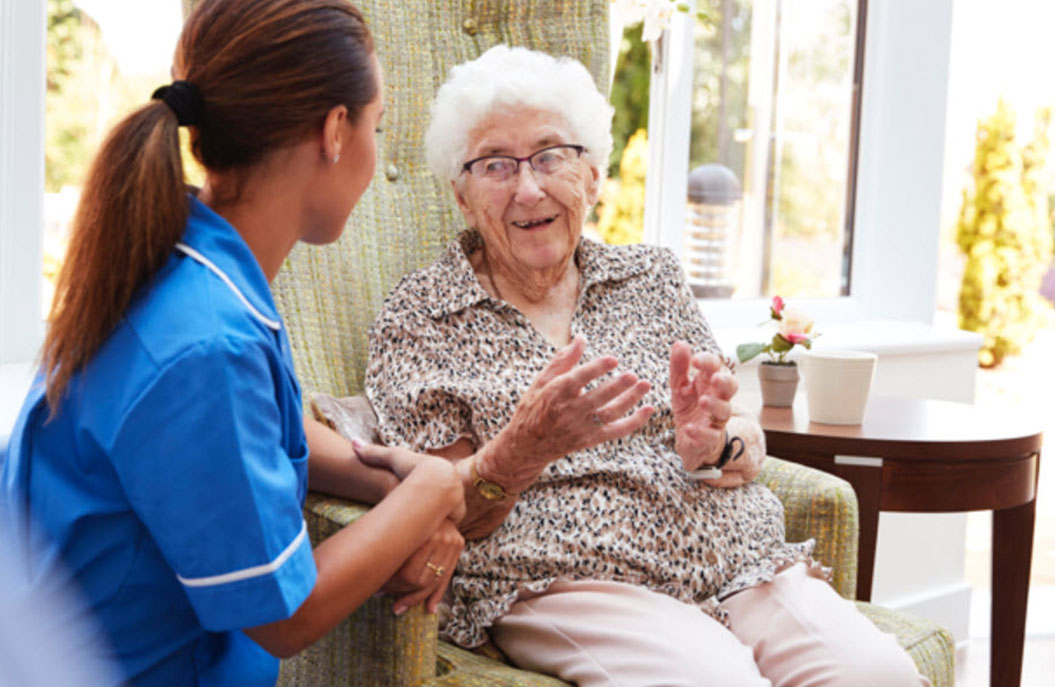 Services
Personalized care plans
Scheduled housekeeping and laundry
Assistance with daily living activities
Medication monitoring
Emergency alert system
Nursing staff on duty
Amenities
Three meals served daily
Private rooms
Life enrichment activities
Social, recreational, educational and spiritual events
Secured and alarmed doors
ascension living Team
A team member is ready to answer your questions and provide further information on:
Living Choices services details
Amenities for your interests
Other considerations to make the right community and services decision for you