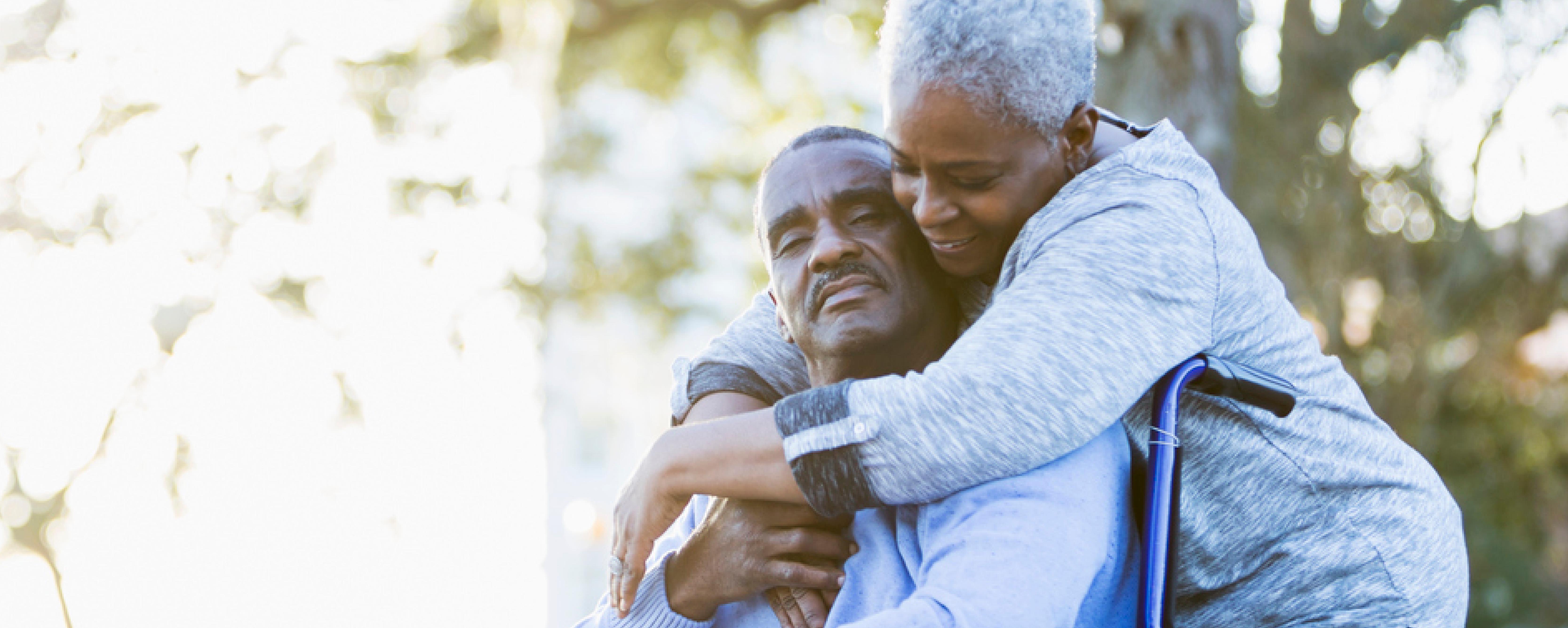 HOPE | Program of All-Inclusive Care for the Elderly in Wichita, KS
For healthy senior living, Ascension Living provides the Ascension Living HOPE program to residents of Sedgwick County, Kansas. You've spent years building the life you love. And as you age, you want to maintain your usual pace. Ascension Living HOPE can provide you the care you need to stay active, independent and in the place you want to be: your home.

Services provided
Primary medical care
Nursing
Home care
Social services
Physical therapy
Occupational therapy
Speech therapy
Recreation therapy
Nutrition counseling
Personal care
Wheelchair accessible transportation
Meals
Prescriptions
Lab tests/procedures
Radiology services/procedures
Home medical equipment
Outpatient surgery
Emergency room care
Medical transportation and escort
Medical physician specialists
Audiology
Dentistry
Optometry
Podiatry

Jennifer Campbell, Ascension Living HOPE's Director of Marketing, recently joined Good Day Kansas to share what ways they are helping seniors and services they are providing.
An Interdisciplinary Team of Support
Your care team includes:
Primary care physician
Registered nurse
Social worker
Physical therapist
Occupational therapist
Activity coordinator
Day center manager
Dietitian
Home care coordinator
Personal care attendant
Transportation representative
Your care. Your community. You're home.
Medical Services
Ascension Living HOPE offers a medical clinic where physicians and licensed nurses help guide you toward your best health. All Ascension Living HOPE participants will visit our clinic every six months — and more often as needed — for a health assessment.

Ascension Living HOPE is your primary care provider
As a participant, you will rely on Ascension Living HOPE as your sole primary care provider. Participants may choose quality care providers from the Ascension Living HOPE partner network. Your first visit to the clinic will be during your pre-enrollment assessment. At that time the nurse and physician will visit with you about your health history, health goals, medications and assistance needs. After enrollment the clinic will function much like any other doctor's office. We will encourage preventive health screenings, educate on healthy life habits and provide you with the information you need to have the quality of life you desire.

In the clinic, we also do lab tests and x-rays. Other more specialized tests or specialty physician consultations will be scheduled by appointment with outside providers as approved by Ascension Living HOPE physicians. We will provide transportation to and from these appointments.

Specialist care
As a participant in Ascension Living HOPE, your primary care physician will arrange for specialist care when it is necessary. Because all of your appointments are coordinated through your primary care physician, every specialist you see will be fully informed about your previous care experiences.
Ascension Living HOPE will schedule specialist appointments for you and provide transportation. Specialist services include dental, vision and hearing.
Medication management and pharmacy
All necessary prescription medications are provided and covered as part of your membership in Ascension Living HOPE. Ascension Living HOPE will take the place of your existing Medicare Part D plan, if you have one. Our pharmacy will conduct a review of your medications and is available for medication education or questions, if necessary. Your medications will be provided for you at the day center, so there is no need to coordinate with an outside pharmacy.
Hospitalizations
If your condition requires a hospital stay, Ascension Living HOPE will work with you and the hospital to coordinate all needed medical care. Ascension Living HOPE physicians and other members of our team will continue to follow you throughout your hospitalization, in an effort to get you the care you need and help you return to your own home as soon as possible.
Adult Day Health Program
The Ascension Living HOPE Adult Day Health Center is the hub for all of your care services. Some services — such as primary medical care, lab tests, therapy, social activities and more — will take place on-site. Others — such as transportation, specialty care and more — may be provided outside of the center, but are still coordinated by your care team through the day center.
Medical care
Primary medical care, along with lab tests and x-rays, will be provided in the Ascension Living HOPE Clinic, which is located at the Center. For more information on medical care and services, see the medical care section.
Social activities
Whether you prefer group get-togethers or simply chatting over a cup of coffee, you can find activities you can enjoy at Ascension Living HOPE. We have two large day centers and you can choose to attend activities at either center. Monthly calendars are displayed in each day center. Activities include bingo, cooking activities and group exercises. We also have groups from the community come in at times to provide entertainment or to educate on different topics. Periodically, we will organize community outings as well. You can also participate in individual or self-initiated activities in the day centers. Lunch is provided daily.
Friendship Gardens
In addition to our two larger adult day centers at Ascension Living HOPE, we also offer Friendship Gardens. This specialized room is reserved for our participants who function better in a smaller environment due to a variety of issues, such as dementia. The staff at Ascension Living HOPE will assess if participants are appropriate for Friendship Gardens.
Friendship Gardens allows for more individual attention and programming by providing a higher ratio of staff and smaller number of participants. The room has a variety of activities and equipment specifically designed to stimulate the different senses. Activities are planned according to the functional and cognitive needs of the participants.
Therapy services and durable medical equipment
During your pre-enrollment assessment, a rehab representative will evaluate you to determine your physical abilities and therapy needs. A home evaluation will then be scheduled to determine your function and needs in your home environment. We will also assess the need for medical equipment, which will be provided if deemed necessary.
Social services
Once you join Ascension Living HOPE, you will be assigned a personal social worker. Your social worker will promote collaboration between you, your family members and your HOPE multidisciplinary team. You can turn to your social worker for assistance with public resources, paid support services and natural supports (such as family and friends), helping you make informed decisions regarding your care.
Dietary services
A nutrition assessment will be completed every six months, and as needed, to address any nutritional needs or concerns. At the day center, snacks are available and a hot meal is provided daily. Nutrition education classes and cooking demos are offered at the Adult Day Health Center. One-on-one nutrition education is also provided to those with specified diet orders — or nutritional needs.
Care in the Community
Home care services are provided to help you remain safely in the community.

Participants are encouraged to be as active and independent as possible in their home. A home evaluation is completed during the pre-enrollment assessment to determine whether home care services are needed and to recommend options for improving your safety and independence. Home care needs will be reviewed at least every six months, or more frequently as needed.
Home care may include:
Nursing services
Assistance with housekeeping tasks (laundry, changing linens, mopping, vacuuming, etc.)
Assistance to complete activities of daily living such as bathing, toileting, dressing, etc.
Emergency alert devices
Oxygen therapy/CPAP/Bipap Home-delivered meals
Transportation


We know transportation can be a legitimate obstacle to receiving needed care. In order to ensure your best health, we offer transportation to and from our day center and medical appointments. On days that you come to the day center or have an appointment, you will receive a call from your driver with an estimated pick-up time. Your driver will come to the door and escort you to the van and vice versa when you are brought home. Our transportation is wheelchair accessible.
Last Updated: 11/01/2020 H17141904, H17141905, H17141906, H17141907, H17141908, H17141909, H17141910, H17141911 CMS Approved: 07/03/2019

ascension living Team
An Ascension Living HOPE team member is ready to answer your questions and provide further information on:
How to get started on the PACE Program
Adult Day Health
Medical care
Social activities
Therapy services
Durable medical equipment
Social services
Dietary services
Transportation