Ascension Living Villa franciscan PLace
Living choices and amenities
Choose from an array of accommodations, services and amenities to suit your needs, wants and lifestyle in a safe, secure and beautiful setting at Ascension Living Villa Franciscan Place.
Skilled Nursing
Rest assured that when you or your loved one needs more advanced nursing care, our compassionate team is available 24/7 to provide respectful, person-centered care.

The compassionate care team at Ascension Living Villa Franciscan Place is ready to provide your loved one with support ranging from complex wound care to comprehensive therapies, including occupational, physical and speech therapy.

Trust that we will help manage their health - even complex conditions - by working with your loved one, you and the care team to create a comprehensive yet flexible plan for care. The personalized care plan emphasizes quality of life, dignity and comfort goals. Your loved one will be in control of their days, choosing which services they want and when.
Services
Nursing staff on duty 24/7
In-house therapy
Telephone, cable TV and wireless Internet included
Laundry and housekeeping
Amenities
Dining venues serving three delicious, nutritious meals daily, plus snacks
Life enrichment activities
Barbershop/salon
Rehabilitation
Whether for short-term, long-term or ongoing rehabilitation needs, Ascension Living Villa Franciscan Place professionals work with you and your healthcare team to define a plan and help you reach your recovery goals.

If you need help to regain strength, flexibility and mobility, other skills, and the independence you enjoyed before a recent illness or surgery, our team is here to help. Our personalized care philosophy emphasizes each person's quality of life, dignity and comfort. In an Ascension Living community, you are in control of your days, choosing which services you want and when.

And, you and your loved ones will enjoy a comfortable, homelike setting in a semi-private or private room, with ample common spaces to visit with family and catch up with friends.

We are committed to helping keep you safe while giving you access to services and amenities that allow you to live the lifestyle you want. We have implemented safeguards to help minimize the exposure risks related to COVID-19 for our residents, visitors and staff.

At Ascension Living Villa Franciscan Place our goal is to help you reach your goal. During your stay, you will benefit from professional rehabilitation services and restorative care, in a calm, soothing setting where you can simply focus on healing.

In addition to physical, occupational and speech-language therapies, our therapy services address memory issues, vision issues, incontinence, brain injury, hand and upper extremity problems, and recovery after stroke.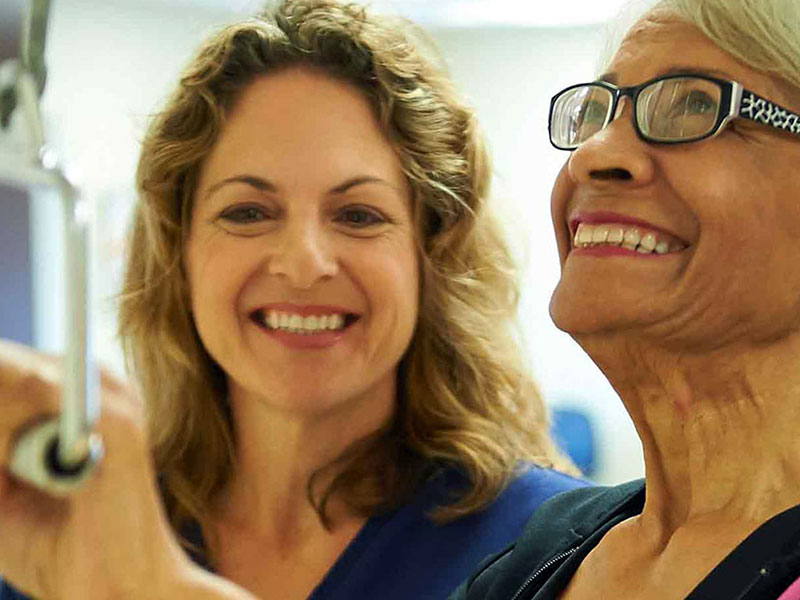 Services
24-hour caring and attentive staff
Specially trained physiatrists, nurses and aides
Personalized therapy program
Physical, occupational and speech therapy
Sci-Fit and Nu-Step machines for upper and lower extremity strengthening and endurance
Staged kitchen, bedroom and bathroom to help you get ready to return home
Expansive rehabilitation gym and specialty equipment
Electrical stimulation and ultrasound for pain management
Parallel dip machine
High-level balance re-education
Vital Stim therapy for swallowing difficulties
Bedside swallowing evaluations
Modified swallow studies
Help with bathing, dressing and grooming
Home evaluations to make sure your home is safe upon your return
Medication assistance and oversight
Amenities
Private and semiprivate rooms
Daily housekeeping and laundry services
Personal in-room telephone
Restaurant-style dining
Spa with whirlpool
Daily newspaper delivery upon request
Flat-screen TVs with cable
Free WiFi and computer use
Relaxing living spaces
Inviting outdoor patios
Full schedule of religious services held in our beautiful on-site chapel
Beauty salon and barber shop
Memory Support
Caring for a loved one with dementia can take a toll on the whole family. Choose Ascension LivingVilla Franciscan Place, and you can feel confident that dignity and quality of life for each of our residents are our top priorities.

Residents and their families are welcome to bring in furnishings and decorations that are beloved and familiar to the resident. We encourage families to participate in our approach to their loved one's care.Residents enjoy comfortable and secure courtyards, walkways and screened porches. They also have access to any of our recreational programs and spiritual wellness opportunities.

When it comes to memory support, Ascension Living Villa Franciscan Place puts the focus on compassionate care and premium service in a secure, comforting and supportive environment with safety precautions in place, for residents with Alzheimer's disease and other forms of dementia.

By listening to each resident's unique life story, our specially trained care teams design personalized care plans. These may include life-enrichment activities, based on your loved ones unique physical, emotional and social needs. We are here to support your loved one as a person.

Your loved one can benefit from a philosophy of compassionate, personalized care, which emphasizes each person's quality of life, dignity and comfort. It also promotes a continuity of care among team members a resident sees each day, which helps foster an environment of trust and familiarity. Residents are in control of their days, choosing which services they want and when they wish for them to be delivered. And we encourage families to participate in our approach to their loved one's care.

Your loved one can rely on a calm, homelike atmosphere and a culture of personalized care in our memory support residence. Our accommodations are specifically designed to promote greater independence. And we encourage families to participate in our approach to their loved one's care.

We also provide respite stays, which let residents try our community in a fully-furnished room with three meals a day for two weeks to two months. Respite stays are also available when the caregiver needs a break or extra help is needed for a short time.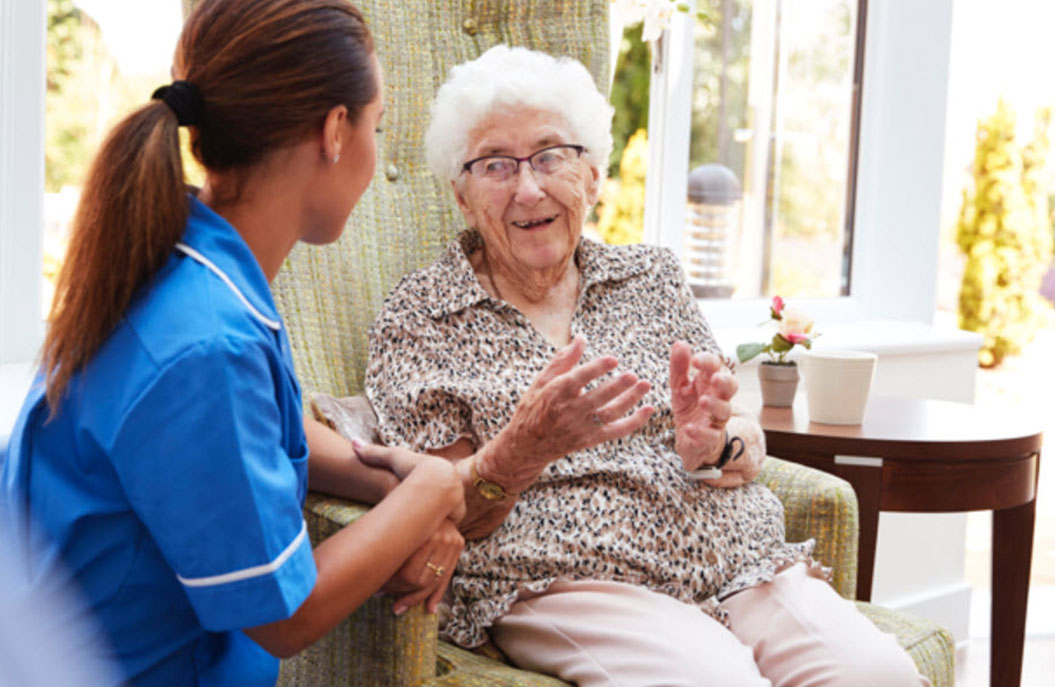 Services
24-hour caring and attentive staff
Oversight by clinicians, social workers and other professionals
Personalized services including medication management
Resident safety monitoring
Assistance to and during meals and activities as needed
Assistance with bathing, dressing, grooming and other personal needs
Incontinence care and help with mobility
Medication assistance
Amenities
Private and semi-private rooms
Daily housekeeping
Delicious meals and snacks
Emergency call system
Cable television
Secure and comfortable environment
Beautiful courtyard with seating
Diverse wellness and activity programs
Full schedule of religious services held in a beautiful, on-site chapel
Inclusive social neighborhood model
ascension living Team
A team member is ready to answer your questions and provide further information on:
Living Choices services details
Amenities for your interests
Other considerations to make the right community and services decision for you